Donne che investono nel futuro
Image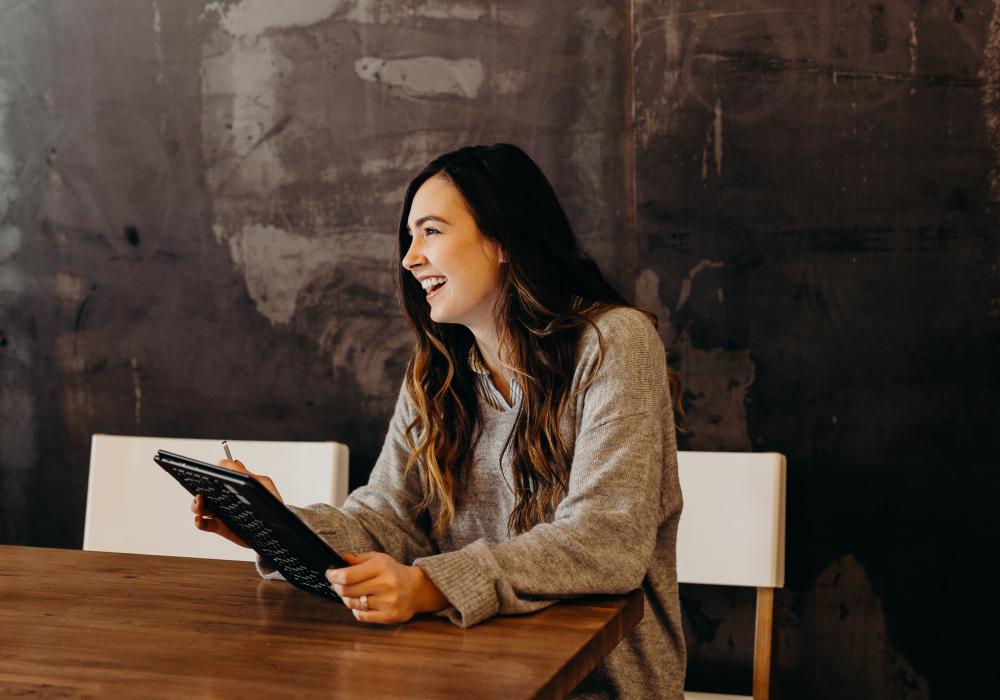 Video
Prosperità e crescita economica
Sviluppo tecnologico e innovazione
Donne che investono nel futuro
28 April 2023
Tiziana Monterisi, Fabiana Surace, Stefania Quaini e Lorenza Morandini
Guarda la registrazione dell'incontro con Tiziana Monterisi, Fabiana Surace, Stefania Quaini e Lorenza Morandini che si è tenuto in STEP FuturAbility District nell'ambito del programma scientifico culturale.
La startup è per definizione un'organizzazione che trova soluzioni attuali a sfide future, il business angel una persona che permette di muovere i primi passi verso questi futuri. Angels for Women, la prima rete in italia di business angels per il supporto alle startup a leadership femminile, promossa da AXA Italia e da Impact Hub Società Benefit, coinvolgerà investitrici e startup ospiti, ed il pubblico in un workshop che metta in luce l'emergente eco-sistema anche al femminile
Tiziana Monterisi CEO, co-founder di Ricehouse srl SB Convinta della reale possibilità di sviluppare nuovi modelli abitativi, Tiziana Monterisi è un'architetta che dedica la propria attività all'edilizia naturale, abbandonando completamente l'uso di materiali chimici nei propri cantieri. Secondo Tiziana, se gli abiti vengono definiti come una "seconda pelle", la casa rappresenta la "terza pelle" e deve quindi essere più salubre ed efficiente possibile.
Fabiana Surace, Co-founder di Cynomys Scienziata ambientale con la passione per la divulgazione e le storie delle persone. Co-founder di Cynomys, startup innovativa che ha sviluppato e brevettato una soluzione IoT di monitoraggio ambientale per la zootecnia di precisione, è responsabile del mercato italiano e della comunicazione, trova molto valore nel dare consapevolezza attraverso i dati ambientali ai propri clienti e partner. Fan della crescita personale, la fa stare bene poter essere di aiuto in quello che può fare. Adora gli arcobaleni perché dopo la tempesta c'è sempre il sereno.
Stefania Quaini ha co-fondato nel 2012 Impact Hub Trieste, incubatore first mile e spazio di coworking, parte della rete globale per l'innovazione sociale, business e progetti impact driven, di cui è stata CEO fino al 2017. Dal 2017 si occupa prevalentemente della realizzazione di progetti di innovazione sociale, sviluppo sostenibile e filantropia strategica per alcune importanti Fondazioni italiane. Attualmente è Managing Director di Angels4Women, primo gruppo di Business Angel in Italia che supporta l'imprenditoria femminile.
Lorenza Morandini, Adjunct Professor Luiss Business School, Board Member, Business Angel Fulbright Scholar, BCG-er, International Manager con esperienza ventennale in Supply Chain e Operations (con focus su Innovazione e Sostenibilità), investe competenze e fondi in aziende sostenibili (come ad esempio Impact Hub Società Benefit) e/o a leadership femminile (tramite Angels4Women). Tutti temi che segue anche come Adjunct Professor della LUISS Business School. Eletta nei CdA e comitati di sostenibilità di Esprinet e di Amplifon e Sit, aziende leader nei propri settori (rispettivamente IT, Hearing Care e componentistica per contatori di gas e riscaldatori), è anche Head of Advisory Board di Apio, PMI che sviluppa prodotti e servizi con tecnologia Blockchain, e dopo un'esperienza di 3 anni come Managing Director, è oggi Socia Onoraria di Angels4Women, un'Associazione di Business Angel con focus sull'imprenditoria femminile innovativa (e scalabile). Dopo aver conseguito la laurea all'Università Bocconi, un MBA presso l'Indiana University (USA), grazie a una borsa di studio Fulbright e un MBA-SPE presso INSEAD (Fontainebleau – Francia), il percorso professionale di Lorenza si sviluppa in contesti internazionali, come The Boston Consulting Group (BCG) e in aziende industriali leader nei propri settori, come Bestfoods (oggi Unilever), Indesit (oggi Whirlpool) e Candy (oggi Haier), dove gestisce direttamente oltre 600 persone e più di 2500 indirettamente. Dal 2015 al 2018 fa parte dei transformation leadership teams di Poste Italiane. Nelle sue attività di give-back, è Commissioner delle borse Fulbright (Master e Ph.D.) e delle borse BEST-Fulbright.